Week One ~ School the World
Discuss the following statements/questions in your group :
1. Identify the differences in your school and the one the young boy attends.
2. How long does it take you to get to school?
3. I want us to focus on being grateful this year. At the end of the video, what is one thing educationally we can be thankful for?
​4. What can we appreciate about the education we receive?
Week Two ~ Go Forth
Discuss the following statements/questions in your group :
1. Using your critical thinking skills, what is the meaning of the poem?
​2. How can the meaning of this poem be applied to other aspects of life?
3. This commercial is for Levi's - the jeans company. Why would they choose this poem to be the driving force of their commercial?


Week Three ~ Amazon Tribe Footage
Discuss the following statements/questions in your group :

1. What is the purpose in protecting these groups?

​2. How can we help keep these tribes alive and thriving?
Remarkable drone footage offers a rare glimpse of an isolated tribe in the Brazilian Amazon. In the 51-second clip released by FUNAI, the Brazilian government's Indian Affairs department, tribespeople are shown moving through a deforested area in the jungle and one tribe member appears to be carrying a bow and arrow.
The agency said it captured the drone shots during an expedition last year to monitor isolated communities, but only released them on Tuesday to protect their study. FUNAI also released still images showing the tribespeople's existence in the remote region. Researchers monitored the tribe in Vale do Javari, an indigenous territory in the southwestern part of the state of Amazonas. There are 11 confirmed isolated groups in the area, more than anywhere else in Brazil. The footage has racked up more than 129,000 views. The agency has been studying the community in the images for years, but this was the first time it was able to catch it on camera.
"These images have the power to make society and the government reflect on the importance of protecting these groups," said Wallace Bastos, Funai's president.
Sarah Shenker, a senior researcher at tribal advocacy group
Survival International
, told Fox News that the images like the ones released by FUNAI are a powerful tool. Glimpses of uncontacted tribes "galvanize public support for the need to protect their lands," she said, noting that FUNAI has suffered drastic budget cuts. "We're calling for the teams that are on the ground ... to have the resources they need to do their job properly," Shenker added.
Earlier this year, FUNAI released extremely rare video footage showing the last surviving member of an uncontacted tribe that was massacred in 1995. Dubbed "the worlds lonliest man" the solitary figure is also known as "the Indian of the hole," according to FUNAI, on account of the stave-filled holes he digs to trap animals.
FUNAI says that it has evidence of 107 isolated Indian groups within the Amazon.
In 2016, incredible aerial images were
released
showing an uncontacted tribe that experts warn could be in danger of being wiped out. The photos revealed a village in northern Brazil's remote Yanomami indigenous territory that is estimated to be home to around 100 people.
The Associated Press and Matt Roper contributed to this article.
​Source:
http://www.foxnews.com/science/2018/08/24/incredible-drone-footage-shows-isolated-amazon-tribe.amp.html?__twitter_impression=true
Week Four ~ Brazil Museum Fire
Discuss the following statements/questions in your group :
1. How large of a loss is this museum to civilization?
​2. An article from The New York Times reported that "everyone knew it was bound to happen." The article goes on to say that "The devastation has come to symbolize what many Brazilians see as a nation in disrepair because of widespread corruption and a wholesale decline in government services." What could have prevented this disaster?
3. How can we learn from this disaster to try to prevent it from happening some where else?
Week Five ~ School the World
Week Six ~ That Pesky Mosquito
Discuss the following statements/questions in your group :
1. What is the actual sound of a mosquito?
2. How can you tell the difference between male and female mosquitos?
3. How do they record the sound of a mosquito?
4. What is the difference between the sound of a male and female mosquito?
5. What happens to their sound when a male and female mosquito interact?
​6. What is the purpose of their sound?
---
Week Seven ~ High School Training Ground
Discuss the following statements/questions in your group :
1. Using critical thinking skills, summarize the meaning of this poem.
2. What lines from the poem do you remember? What is the meaning of that line?
​3. How does the author, make this poem personal?
4. What is the author's purpose of this poem?
---
Week Eight ~ High School Training Ground
| | |
| --- | --- |
| | ​Answers the questions on the cards at the station. Turn them in when you are done. |
---
Week Nine ~ Daddy Longlegs
A lot of us were taught to be kind to daddy longlegs. The gangly spiders that hung out around the house and seemed to mind their own business didn't do much to warrant shrieking or stomping on, in general. But others heard a much more pernicious tale: Daddy longlegs actually possess powerful venom. Often, it was said that the only thing stopping them from killing us all in our sleep was that their short little fangs couldn't properly puncture skin. Seem unbelievable?
First, let's work on getting our "daddy longlegs" straight. It turns out that the patriarchy isn't as clearly defined as we thought; we call a couple of different spiders by the familiar name of daddy longlegs, and -- surprise -- some of them aren't even technically spiders.

Here's the deal: There are two fairly common types of long-limbed creatures we call daddy longlegs. Weirdly, the scampering thing that is most "correctly" called a daddy longlegs isn't even an arachnid. Instead, it's of the Opiliones order. (They're also commonly called harvestmen, just to make things more complicated.)

You're totally forgiven for thinking that harvestmen are spiders; superficially, they resemble them quite a bit. They have the requisite eight legs, for one, which is quite sneaky for an arachnid imposter.

But they lack some of the characteristics that make spiders, well, spidey. One, they don't have any silk glands, so they're not spinning any webs to trap prey. More important, they don't have venom. Period. So if this brand of daddy longlegs were to give you a chomp, all you'd get is an ineffectual nip.

We're not done yet, though. People also commonly call cellar spiders (of the family Pholcidae) daddy longlegs, and those are arachnids. That means they do indeed have venom. This is probably what the spider people are thinking of when it comes to the myth, because they're pretty easy to find in the dark corners of your house.

Myth, however, it is. There's no recorded incident of a cellar spider biting a human and causing a reaction, and there aren't even studies about the toxicity of their venom on mammalian subjects. So any claim that their venom is especially poisonous is patently false.
​
Further, there's that whole other rumor that cellar spiders' fangs are so short that they couldn't deliver their deadly poison to humans if they tried. They do have short fangs -- but so do brown recluse spiders, which are perfectly capable of biting humans. However, it's possible there's some musculature reason that cellar spiders would have a harder time penetrating, but it's just that: a possibility. So far, there's no scientific basis to make it credible.

Discuss the following statements/questions in your group :
1. Accurately define a daddy longlegs spider.
2. Are these spiders really poisonous?
3. What is one surprising fact you learned?
---
Week Ten ~ Plastic Usage
Discuss the following statements/questions in your group :
1. From the video what are these countries using plastic bottles for?
2. Discuss the benefits and drawbacks to this system.

Powered by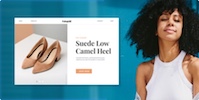 Create your own unique website with customizable templates.