Reading Material
1.
A Little Princess
- From Amazon.com - Alone in a new country, wealthy Sara Crewe tries to settle in and make friends at boarding school. But when she learns that she'll never see her beloved father gain, her life is turned upside down. Transformed from princess to pauper, she must swap dancing lessons and luxury for hard work and a room in the attic. Will she find that kindness and generosity are all the riches she truly needs?
Audiobook Link
2.
Everyday
-
There's never any warning about where it will be or who it will be. A has made peace with that, even established guidelines by which to live: Never get too attached. Avoid being noticed. Do not interfere.
It's all fine until the morning that A wakes up in the body of Justin and meets Justin's girlfriend, Rhiannon. From that moment, the rules by which A has been living no longer apply. Because finally A has found someone he wants to be with—day in, day out, day after day.
Audiobook Link
3.
A Long Way Gone: Memoir of a Boy Solider
- This is how wars are fought now: by children, hopped-up on drugs and wielding AK-47s. Children have become soldiers of choice. In the more than fifty conflicts going on worldwide, it is estimated that there are some 300,000 child soldiers. Ishmael Beah used to be one of them. What is war like through the eyes of a child soldier? How does one become a killer? How does one stop? Child soldiers have been profiled by journalists, and novelists have struggled to imagine their lives. But until now, there has not been a first-person account from someone who came through this hell and survived. In
A Long Way Gone
, Beah, now twenty-five years old, tells a riveting story: how at the age of twelve, he fled attacking rebels and wandered a land rendered unrecognizable by violence. By thirteen, he'd been picked up by the government army, and Beah, at heart a gentle boy, found that he was capable of truly terrible acts.
*Audiobook Links Found on Youtube*
4.
Perks of Being a Wallflower
-
The critically acclaimed debut novel from Stephen Chbosky,
Perks
follows observant "wallflower" Charlie as he charts a course through the strange world between adolescence and adulthood. First dates, family drama, and new friends, drugs, and
The Rocky Horror Picture Show
. Devastating loss, young love, and life on the fringes. Caught between trying to live his life and trying to run from it, Charlie must learn to navigate those wild and poignant roller-coaster days known as growing up.

Audiobook Link
Powered by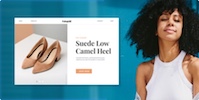 Create your own unique website with customizable templates.